---The world first one. Consumption level with robot Arm
The first diving drone equipped with a robotic arm, yet it's the deepest underwater drone with the 4K camera. Diving up to 492ft and extension support, everyone can explore the ocean with possibilities.
CONQUER EPIPELAGIC ZONE
T1, the professional diving drone, empowered to dive up to 492ft with 3000 LM LED. Expand your world to the deeper ocean ever.
Feature
*492ft depth with 300 LM LED
*4K UHD Footage & 8 Megapixel Photos
*H1080P Real-time Streaming
*Motion and Still :6 thrusters (4 vertical + 2 horizontal)
*Adaptable interface
*MAX speed up to 6.6ft/s
*Optional Accessory :Underwater Microphone;Diving filters for color correction ;Bluetooth Controller;underwater gripper robotic arm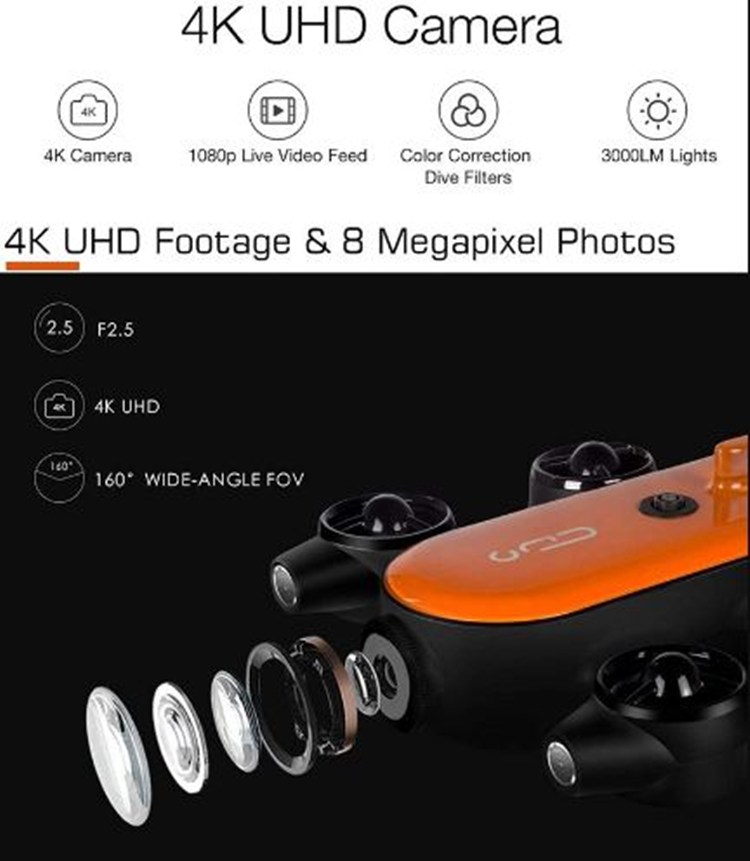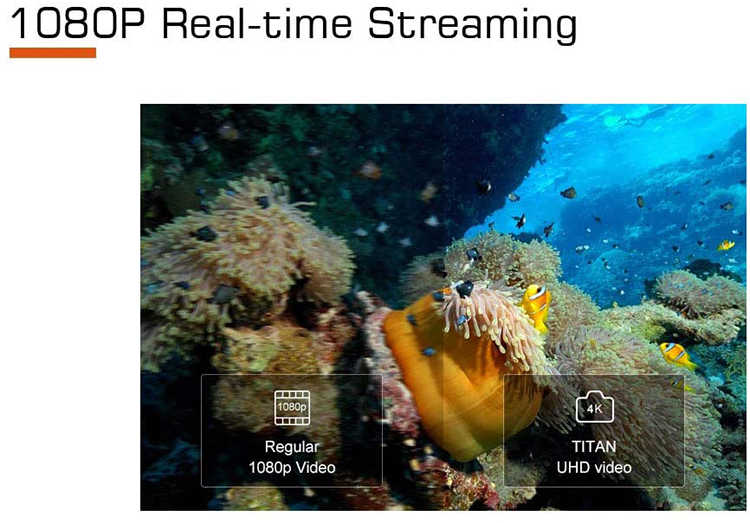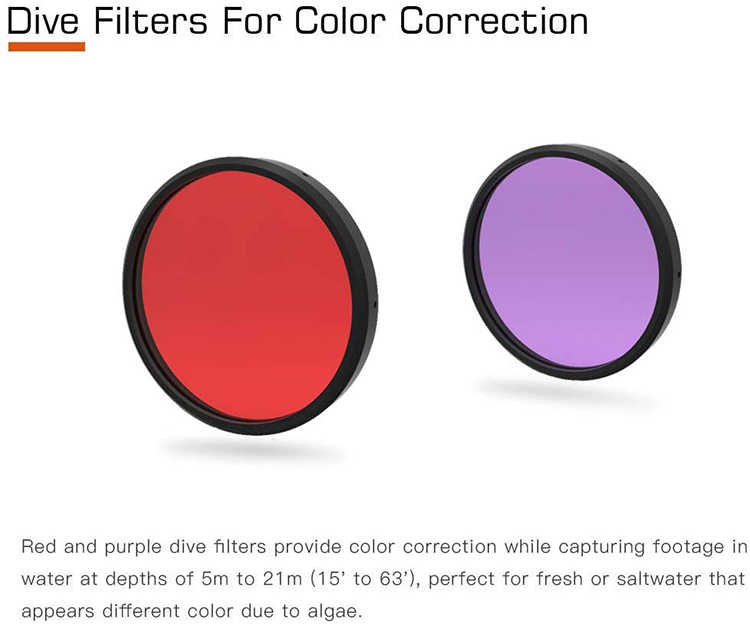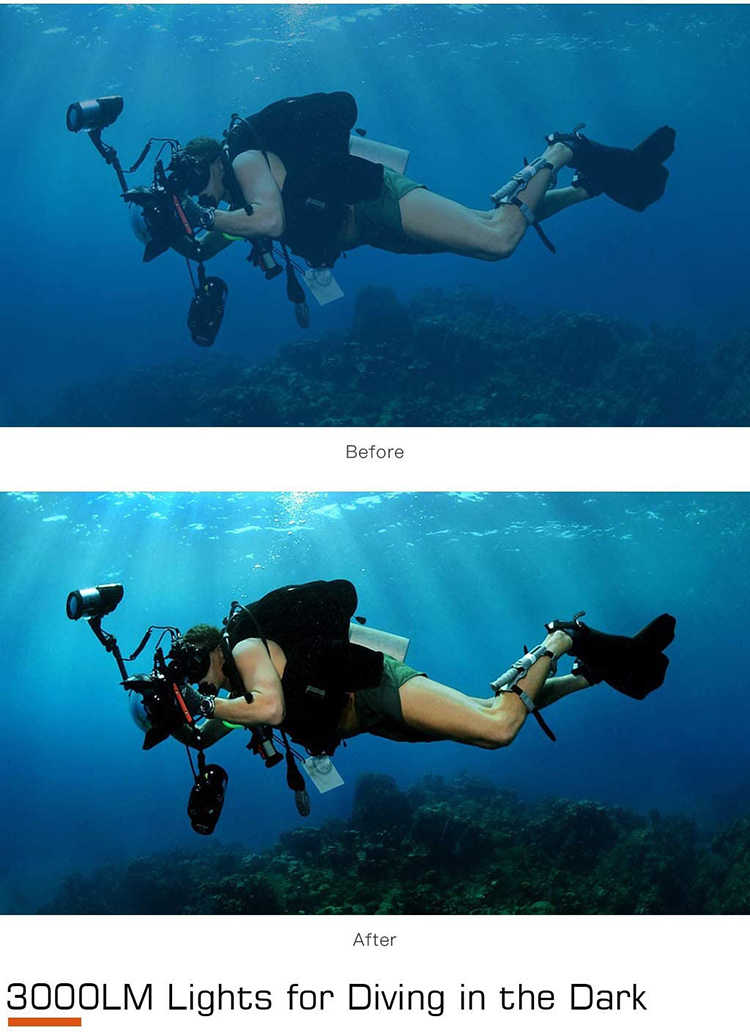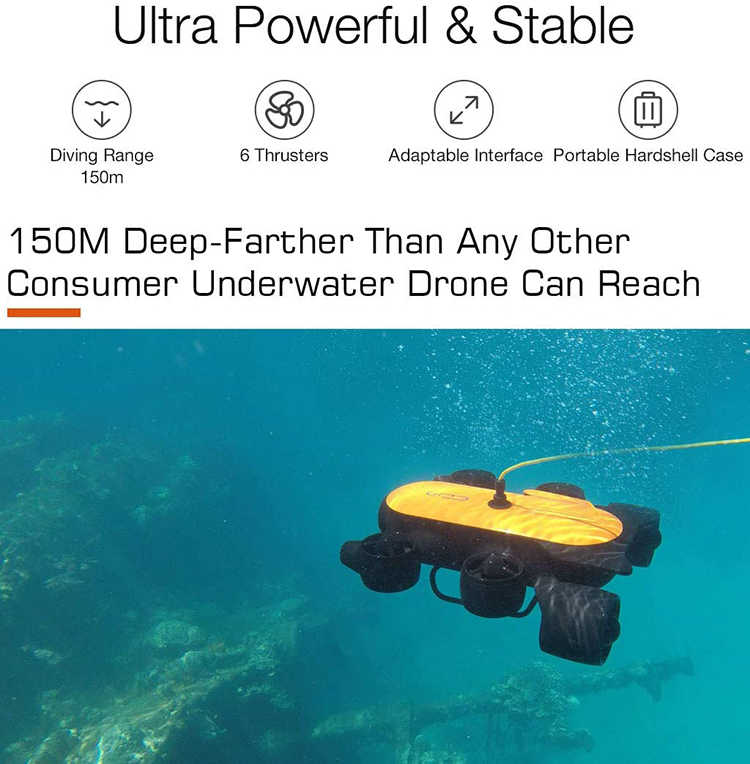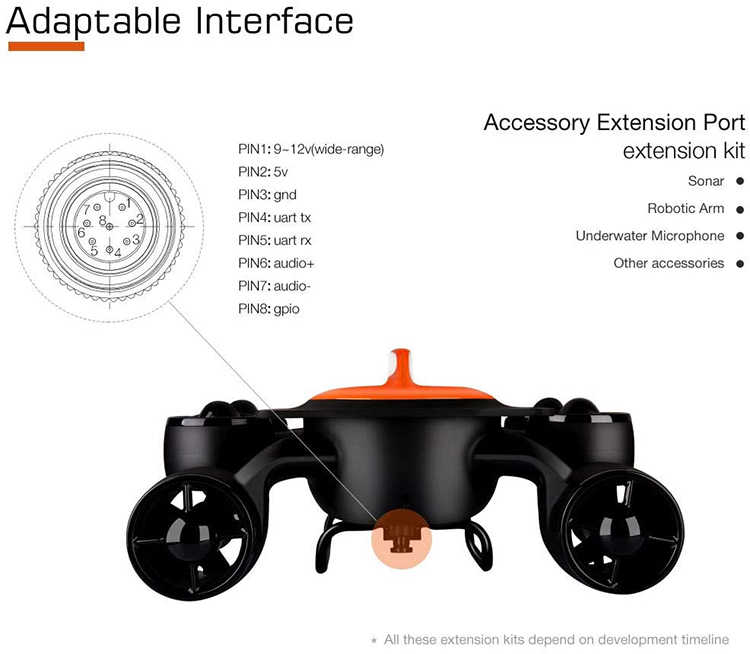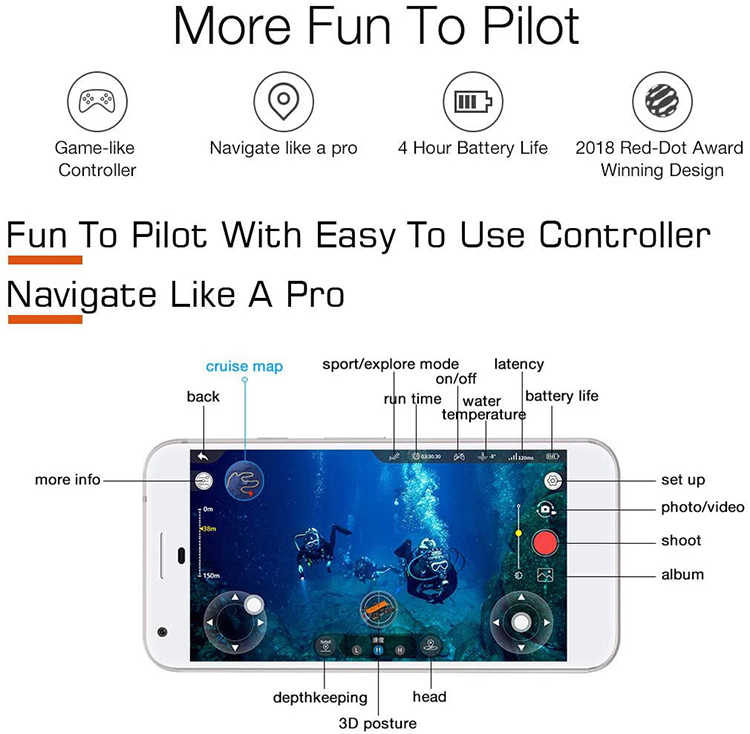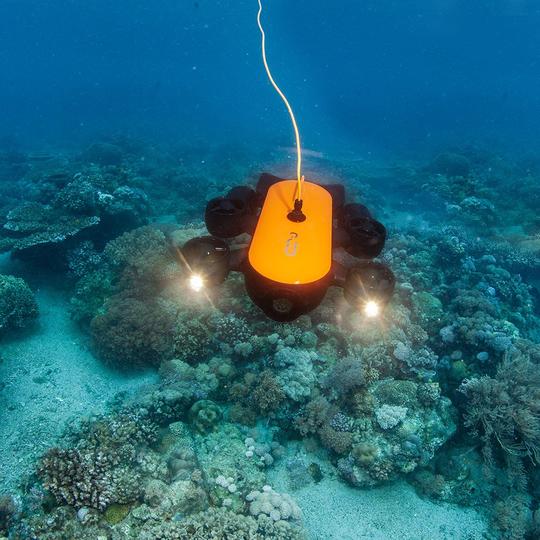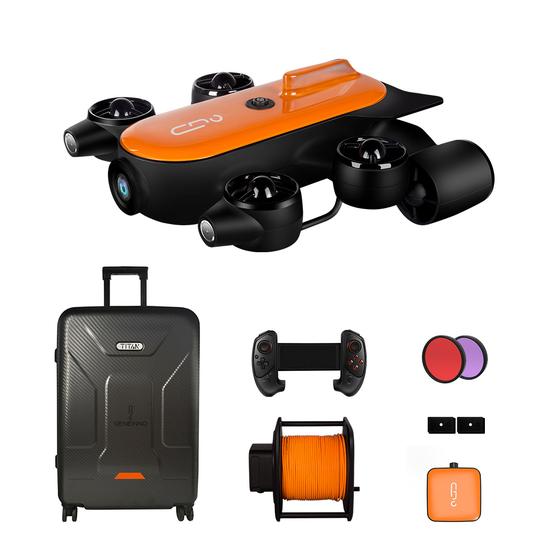 RECOVER THE ORIGIN
Equipped with UHD 4K camera and 3000 LM light, capture the original scene of the ocean, seize the epic moment now
DARE TO CHANGE
Get enough of the old tracks? Why not try the 160° wide angle at the tilted angle shot up to 60°, create the spectacular film in the incredible impression.
MOTION AND HOVER
Built-in 6 powerful thrusters, the MAX speed up to 6.6ft/s. Exclusive self-balance system and anti-current performance, precise hovering never miss the fantastic scenery.
MORE THAN SHOT
Not satisfied with the only visual feast? T1 is able to extend your hand to touch the physical ocean world with the robotic arm. Pick up the gold coins like playing a game
BORN FOR EXPLORING
As the mightiest underwater gadget, T1 is durable to run up to 4 hours with its multiple extension interfaces, explore the ocean beyond imagine.
Packing list
1 * T1
1 * Hardshell Case
1 * Wireless Transmitter
2 * Weight Module
1 * Bluetooth Controller
2 * Correct filter
1 * Tether Cable Wheel
1 * 100/150m tether
Common question from buyers
1. What is the net weight and size?
T1 is about 4.5KG, 380*340*168.4mm.
2. How is its picturing and video quality?
T1 is with 1/2 inches CMOS, afford 4K picturing & video
3. Can I bring it along with me in plane?
Yes, you can. No need to consign for shipment.
4. How deep can T1 dive?
T1 can dive underwater Max 150 meters;
Accordingly, you need a longer cable.
We have cable option for 100 & 150 meters.
5. How to make sure not losing T1 in Ocean?
Fix buoy in shore or on board, then it Physically limit
T1 moving area as so not to lose it.
6. How far can wifi between mobile and buoy?
It can be 100meters Max distance;
However, wifi data transmission is better while closer.
7. How to control T1 wokring under sea?
You can use your mobile(IOS & Android) to connect with buoy for directly playing. For more easier playing, after connection between mobile and buoy, you can connect bluetooth controller and mobile by bluetooth so as to have a better playing.
To visit all our products ,please click here http://www.innovatorhightech.com/col.jsp?id=103