The Swim communicator is a real revolution in swimming Coaching. You'll wonder how you ever coached without it! The bone-conducting technology allows the swimmer to hear a coach or parent clear as a bell in water! swimmer could hear the coach's instructions clearly in a noisy circumstance, even for athletes with acquired hearing loss or for blind swimmers.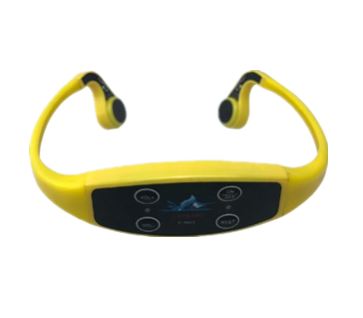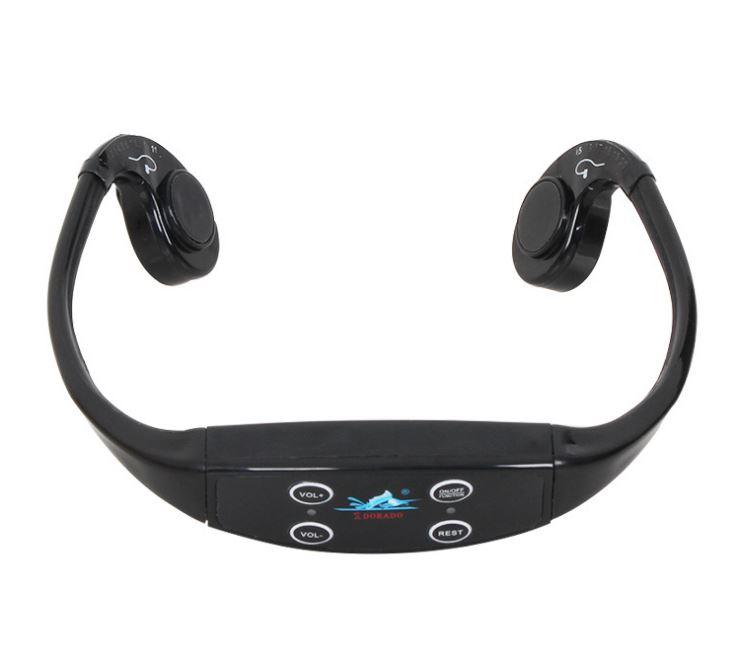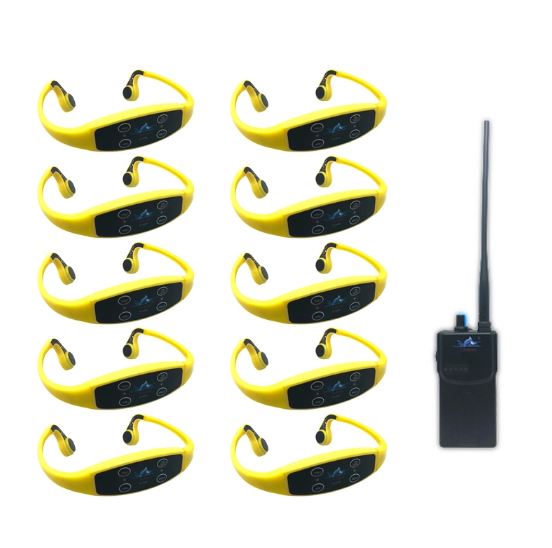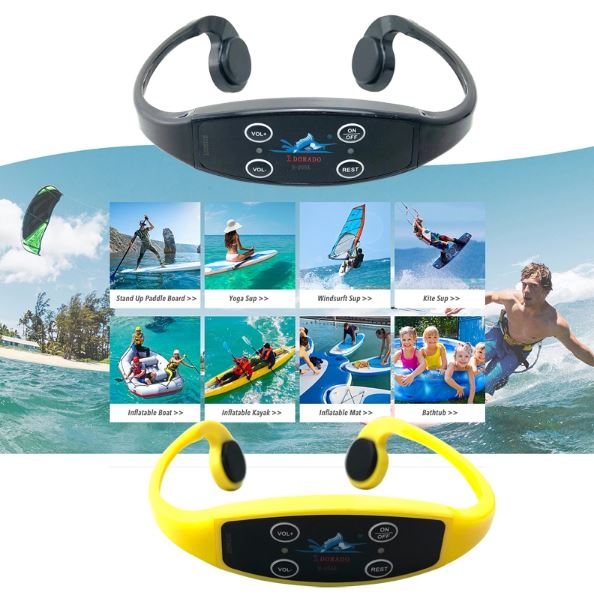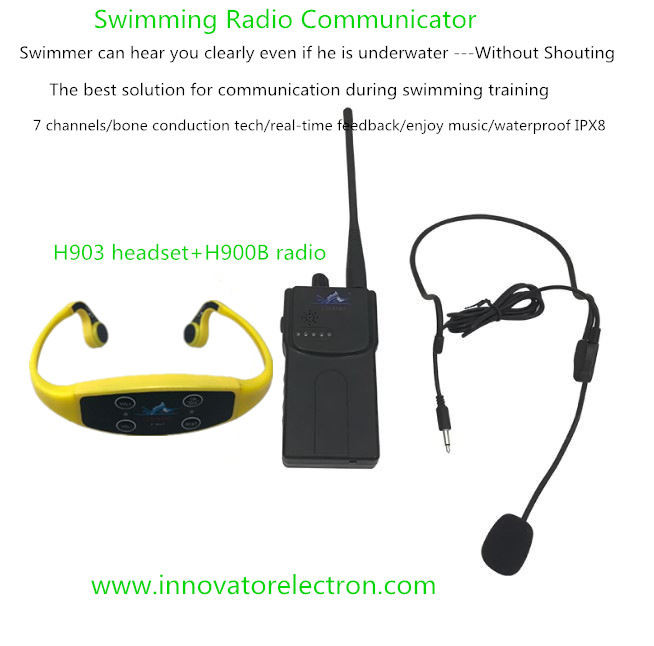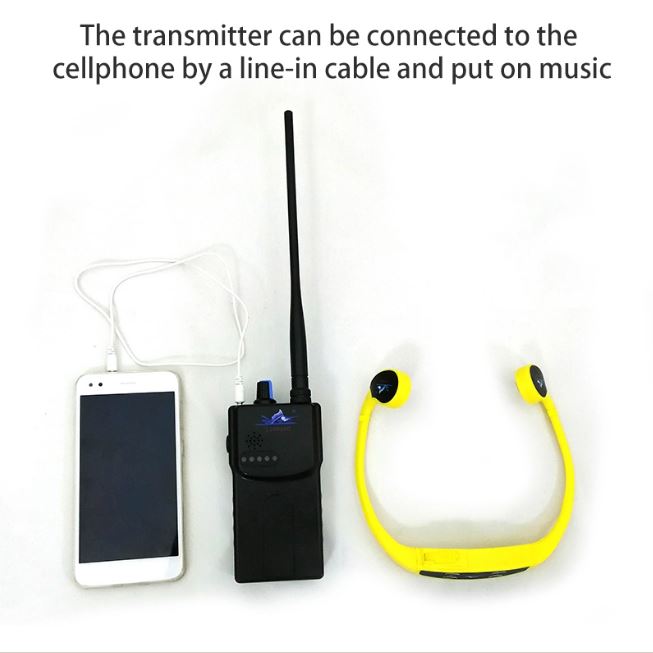 Real-time improvement swimmer coach communicator

3 REASONS TO BUY . FOR YOUR CLUBS
1)Improving technique on the fly
Athletes benefit from increased coaching during each session helping them to smash PBs more often. The whole squad benefits from technical feedback given to one swimmer helping overall squad improvement.
2)Poolside coaching without shouting
Coaches using . headsets report lower heart rates and calmer, less stressful training sessions. Start sessions and give real-time feedback on technique using your inside voice from anywhere around the pool.
3)Communicate without headphones
. headsets use innovative bone conduction technology so that your athlete's ears are free to listen to environmental sounds or maintain protection from the water.

For swimmers
Listen to your coach while swimming
Waterproof headset to 1m
Bone conduction, keeping ears clear
Lightweight
For Coaches
Speak to swimmers, play music or stroke beeps to them
Real-time feedback to improve talent in the pool
Crystal clear audio up to 150m indoor, 750m-1km outdoor
7 channels to coach multiple lanes or groups
This product needs a radio transmitter to work as a receiver in a training scenario.

Huge impact for a deaf swimmer
Wow, wow, wow!
Tracy Attrill on Oct 23, 2019
This product is absolutely amazing, my son is profoundly deaf and has been training 3 years with no access to language, the only way he has ever been able to have feedback is for him to come out of the pool, dry his ears, put his hearing aids in and have a conversation with his coach.
The. headset means that he now has instant feedback from his coach and can hear exact instructions without having to look around to see what others are doing.
You can see his stroke/technique/drill instantly improve as his coach is speaking to him - it's amazing to watch!
I sat poolside with a mixture of emotions one minute excited, happy and buzzing and the next wanting to cry happy tears, watching my boy being about to communicate with his coach.
The coach LOVES the headset and makes full use of it in other sessions when my son isn't training and wants to purchase more for the club.
To say the club is buzzing, I'm buzzing and my sons buzzing from having this is a total understatement.